Beaded 3D Mini Cake Tutorial!
Beaded Mini Cake Tutorial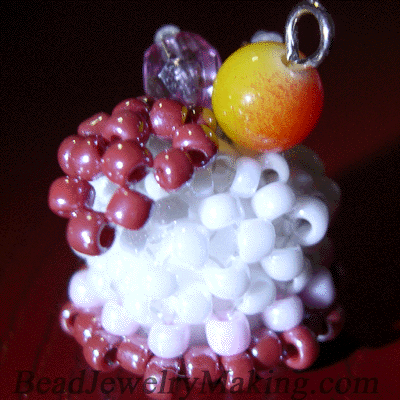 Just finished drawing the free tutorial pattern for another one of the beaded cakes I made!
See all of my beaded cakes at:
Beaded Cakes
All of them were made with the beading technique of right angle weave or RAW for short.
Also remember to see my past post of beaded cupcakes that I made:
Beaded CupCakes
Which all aready has ready online free tutorial to share!
Here's the basic materials you need:

Beaded Mini Cake
Share on Facebook